Custom Services
We offer several custom services directly crop related or indirectly such as field and driveway maintenance. Please contact us for more information!

Trimming
With the front loader mounted Bomford saw, we are able to cut 2 meter swaths along a lane way or field perimeter. It has the potential to cut completely vertical or horizontal.
LaneWAy Grading
With the Road boss grader you don't have to worry about filling those annoying pot holes anymore, as the grader brings up the pushed down gravel and smooths it out to create the perfect lane way!
Custom PLANTING & Harvesting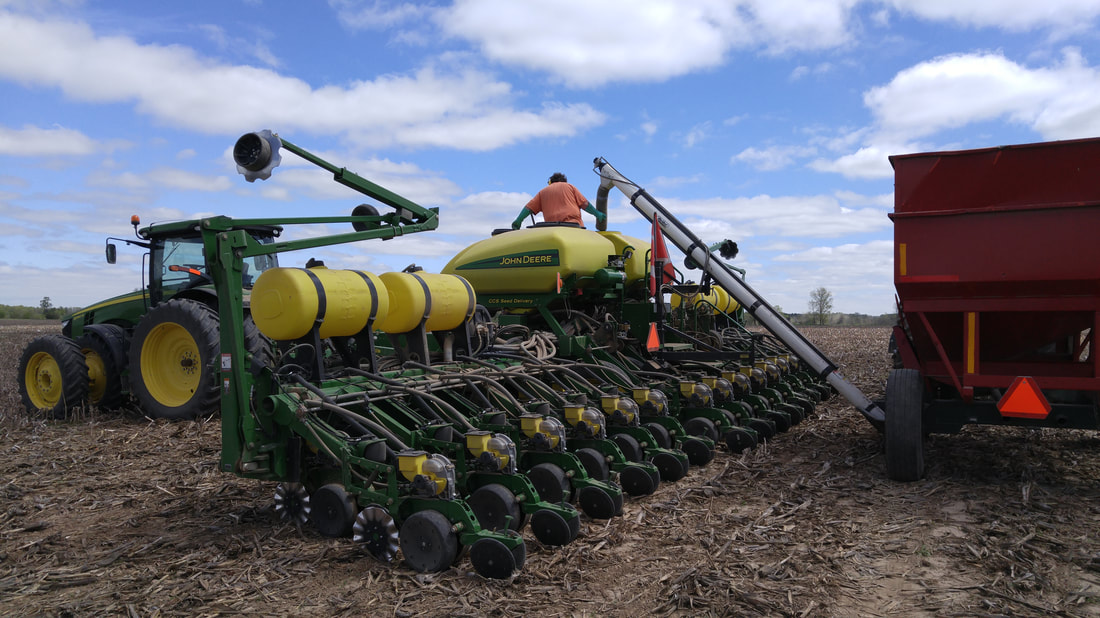 Spring: tillage and planting services, with our John Deere 1790 planter we are able to use the latest in precision GPS technology to accurately and efficiently plant your corn and soybean crops.

​Fall: harvesting and trucking services, with our Case 7088 axial flow combine matched with a chaser buggy we can get your crops off efficiently with minimum harvest loss!